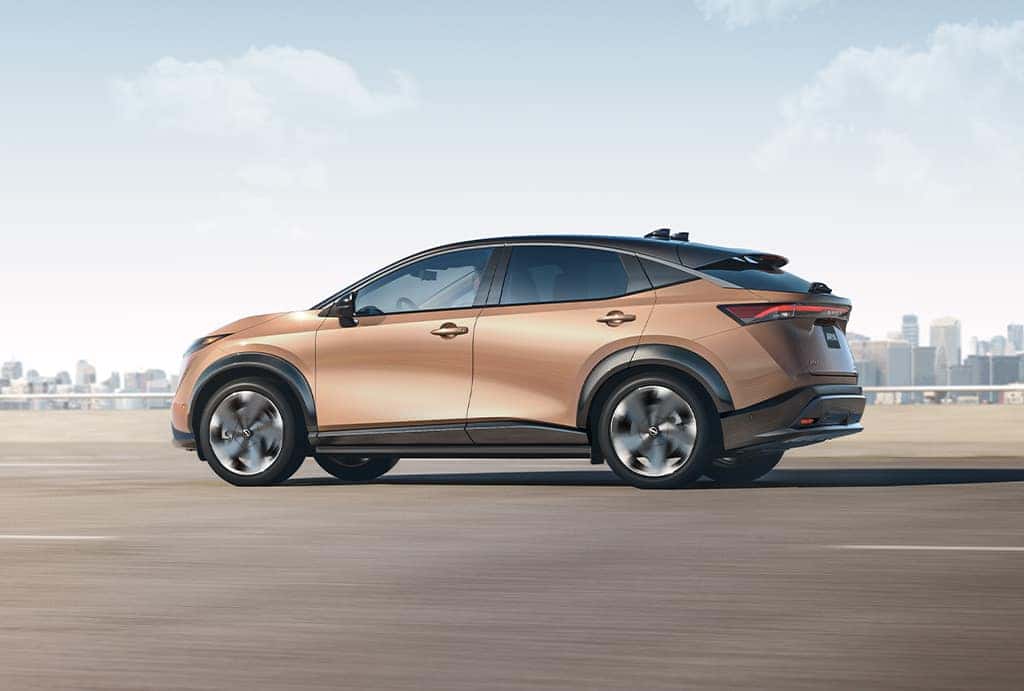 Nissan has been in the EV game for over 10 years with the first mass produced all-electric vehicle, the Leaf. Now, with a decade of experience, Nissan is proud to throw down the gauntlet again with the all-new Ariya. Nissan's first-ever electric crossover. 
The new Ariya may be new to the Nissan family, but it's full of heritage. Its signature V-motion grille is reinvented with LED running lamps and is partnered with a traditional Japanese kumiko patterned grille. Both design elements, along with the entire theme of the Ariya, encompass the future of Nissan while remembering its roots.
Making Its Own History
The all-new Ariya comes ready to play with an estimated 300 miles of driving range courtesy of its 87 kWh battery. Fun that can be had with two drivetrain options and shared comfortably with friends thanks to zero gravity seats and a flat floor that makes for more second-row leg and headroom.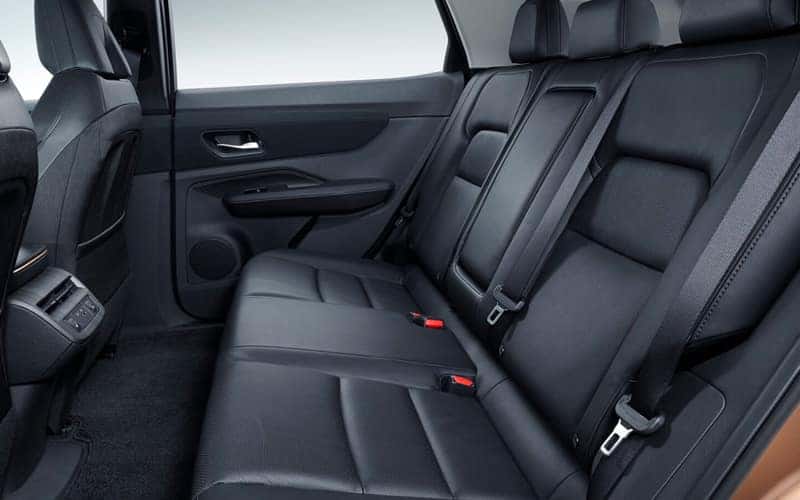 Plenty of passenger room is accompanied by an impressive 59.7 cubic feet of cargo space with the rear seats folded. Add in a few friends and you're still left with a roomy 22.8 cubic feet of cargo room. 
Comfort Meets Capable
The 2022 Nissan Ariya comes standard with front-wheel drive paired with a 63 kWh battery that produces 215 horsepower and 221 pound-feet of torque. You can upgrade to a long-range 87 kWH battery to get the most out of the all-new Ariya. 
For those that require more power and thrill, there's the all-wheel drive option called e-4orce (pronounced e-force). This dual motor configuration delivers 389 horsepower and 443 pound-feet of torque. 
Regardless of drivetrain or battery selection, the Ariya has more than enough zip and scholarship-worthy agility due to its center-mounted battery. 
A battery that can charge from 5% to 80% in about 45 minutes and fast charge up to 230 miles in 30 minutes, giving you the freedom to roadtrip without worry. 
A Look Inside the Future 
The Ariya's interior is like something out of a Sci-Fi novel. It takes modern simplicity to a whole new galaxy with a single-unit digital gauge cluster and infotainment screen, allowing seamless access to each driver's preferred settings. All it takes is a swipe from one 12.3-inch screen to the next.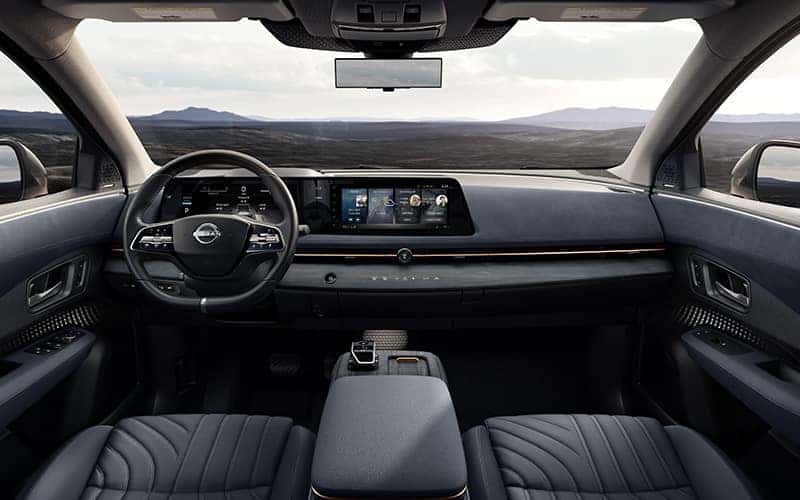 Every surface serves a purpose in maintaining the Ariya's futuristic spirit. Climate controls live on the dash under the center touchscreen, and drivetrain settings are found on the center console under the electronic gear selector. Both climate and performance controls are illuminating haptic touch buttons that vibrate upon input. 
The icing on the all-new Ariya's space-age cupcake is its wireless smartphone connection with voice command capabilities. 
To Safety and Beyond! 
You can't claim to be futuristic without state-of-the-art safety features. That's why the 2022 Ariya comes standard with Nissan Safety Shield 360®. A suite of tech that includes forward and rear automatic emergency braking, bling-spot warning, rear cross-traffic alerts, and lane-departure correction.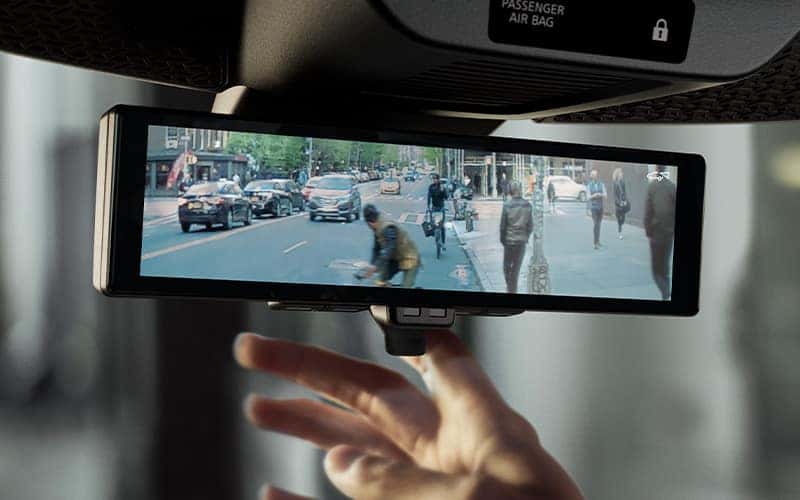 But that's not all. The Ariya offers a new generation of driver supporting technology, ProPILOTAssist 2.0. Nissan's autonomous driving system allows for hands-off operation on compatible highways with the driver at the ready. ProPILOT Assist 2.0 not only keeps you steady in your lane at an appropriate speed, but also can execute lane changes and maneuver exit ramps. 
Whether it would be your first, second, or fifth EV, make the all-new Nissan Ariya your next all-electric vehicle purchase. The 2022 Ariya is available later this year. Call us today to reserve the first-ever Nissan Ariya or preorder today.
Follow our Instagram and like us Facebook to stay informed on the arrival of the Ariya and all things Nissan here at Nissan of Bradenton!  

Sources:
https://www.youtube.com/watch?v=DjZWhR9d8N0
https://www.motortrend.com/cars/nissan/ariya/2022/
https://www.motortrend.com/news/2022-nissan-ariya-walkaround-up-close/
https://cars.usnews.com/cars-trucks/nissan-ariya-preview
https://usa.nissannews.com/en-US/releases/2021-nissan-ariya-press-kit