Go Beyond the Oil Change: 3 Must-Do Maintenance Items You Forgot About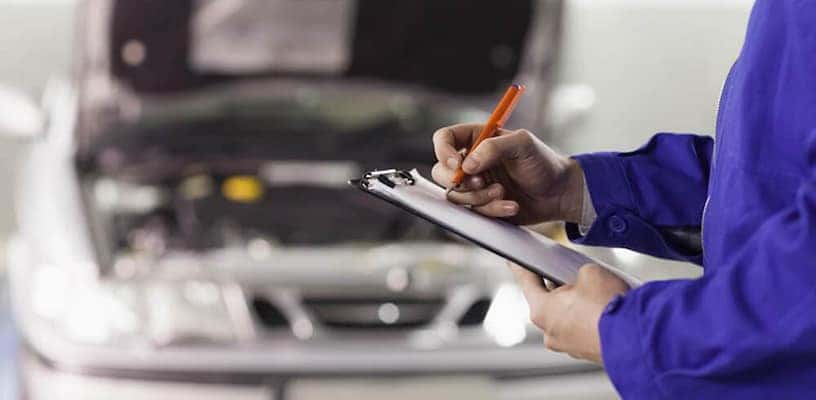 Want to keep your vehicle running in top shape for years? Maintenance is the key. But we're not talking about just oil changes — there is far more than just that. Here are the three most often overlooked maintenance items that can cost you big bucks if you ignore them.
Automatic Transmission Fluid
Next to your vehicle's engine, the transmission probably goes through more stress than any other component in your vehicle. It transfers the power from the engine to the wheels and handles all the shifting duties. These responsibilities produce a lot of heat and friction, which causes the transmission fluid to slowly break down. If left in its broken-down state, the fluid cannot perform its duties, which can cause damage to the transmission. PRevent this by changing the transmission fluid according to the manufacturer's recommendations.
Most manufacturers recommend a flush or a filter and fluid replacement once every 40,000 to 60,000 miles. Check your vehicle's owner's manual for specifics.
Brake Fluid
Your vehicle's brake fluid transfers the pressure you put on the brake pedal to the brake calipers, slowing the vehicle. Because this fluid works in a high-friction environment, there is a lot of heat. When new, this fluid takes the heat in stride. With brake fluid being hygroscopic — absorbs and retains water — it slowly becomes diluted and its boiling point falls to the point where it could boil from the heat in the brake system. Boiling can introduce air into the brake system and cause failure. This water can also damage the brake lines and seals.
Many manufacturers do not list a recommended service interval for the brake fluid, but most technicians will suggest swapping it out every 60,000 miles.
Engine Coolant
Coolant maintains the operating temperature of the engine, not allowing it to overheat but keeping it warm enough to run smoothly. Because coolant flows into the steamy depths of the engine, it deals with a lot of heat, and this can result in the coolant breaking down over time. In fact, it can even turn into a gel-like consistency if left unserviced. Changing the coolant according to the manufacturer's recommendations can help prevent this congealing and keep the cooling system running freely.
Every manufacturer has its own recommendations to coolant-exchange intervals, so check your vehicle's owner's manual for details. Most manufacturer recommend doing this service once every 60,000 to 80,000 miles.
Need one of these maintenance items taken care of on your vehicle? Come by the Nissan of Bradenton service department serving Bradenton, Florida and see what specials we have for you. And no, you need not own a Nissan vehicle to take advantage of our top-notch service offers. You can also schedule a service appointment online.