Nissan Primed to Kick Off EV Racing Career in 2018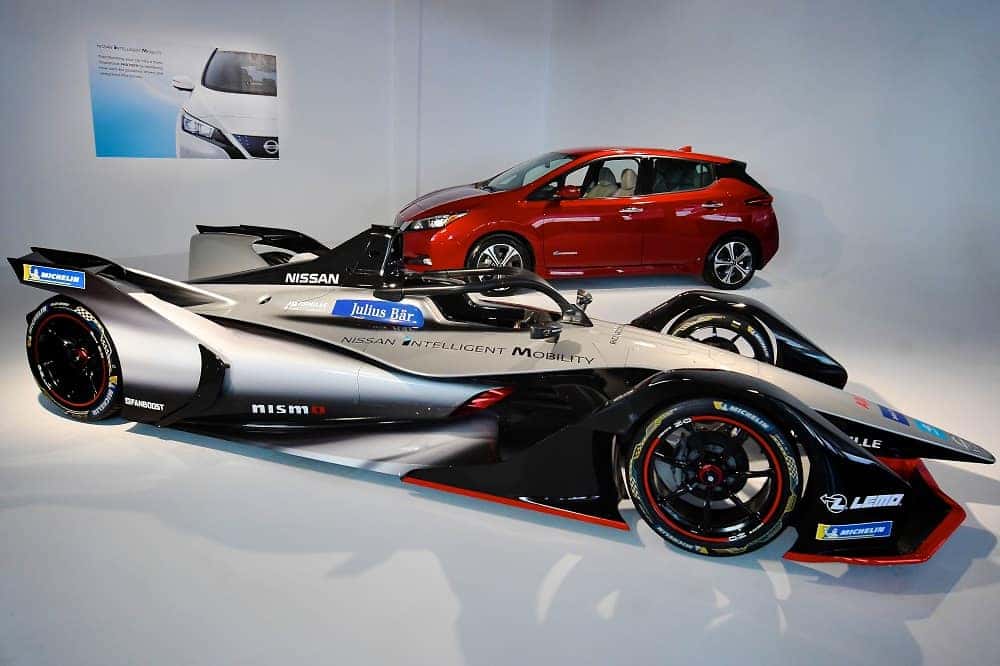 Nissan pioneered the electric-vehicle market with the LEAF, and it continues to work toward making EVs a reality for many buyers with the second-generation LEAF. Now, with EV racing a real thing, Nissan previewed its plans to race in the all-electric Formula E series.
The season-four final Formula E race completed on July 14, and Nissan plans to make its debut in the fifth season, which will run from December 2018 through July 2019. With season four now complete, the clock is now ticking toward Nissan's Formula E debut — it will be the first-ever Japanese automaker to join the circuit.
Nissan will take part in all 12 Formula E events across 12 cities in the 2018-19 season. According to the brand, it has put a lot of research into this racing series and determined the key to victory is energy management, which is what Nissan has focused on since announcing it'll take part in the series.
The fifth Formula E season kicks off in December 2018 and runs through July 2019. Stay tuned for updates on Nissan's foray into this racing series.
For an EV you can drive daily, head to Nissan of Bradenton and check out the 2018 Nissan LEAF. This EV uses an electric motor with 147 horsepower and 236 pound-feet of torque. Fueling this electric motor is a 40-kilowatt-hour battery that allows up to 151 miles of driving on a charge, which equates to a 112 mpg-e EPA-estimate rating.
Stop by our showroom today for a test drive. If you are looking for a specific feature or color, you can also check out our online inventory to see we have one in stock that fits your needs.
Join the Conversation
Comments
comments