Prototype to Production: Nissan GT-R50 by Italdesign Will Sell in Limited Numbers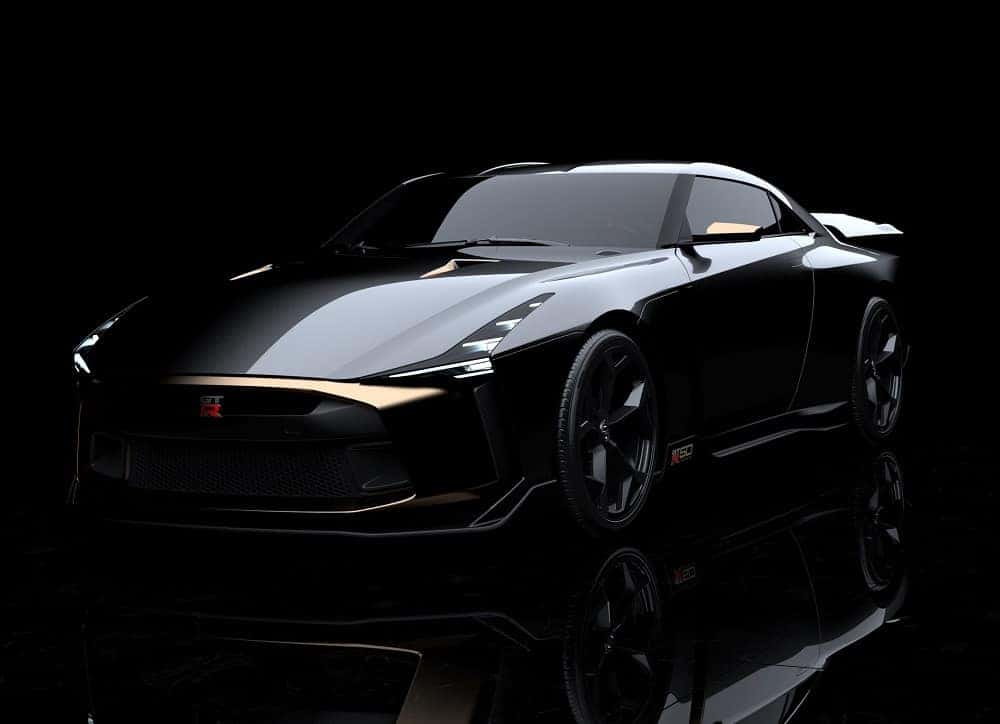 For their respective 50th anniversaries, Nissan and Italdesign teamed up to create a stunning Nissan GT-R prototype dubbed the GT-R50. When the GT-R50 broke cover, there was uncertainty whether this prototype would inspire a production model. Well, that uncertainty is out the window now, as Nissan has announced it will produce a few vehicles with Italidesign's help.
The Nissan GT-R50 by Italdesign will boast a custom body with gold-colored accents and raised taillights to set it apart from the crowd. And to pull it away from the crowd on the street, Italdesign and Nissan tuned its 3.8-liter twin-turbo V-6 to 710 horsepower and 575 pound-feet of torque. These are bumps of 145 horsepower and 108 pound-feet on an already insanely fast vehicle.
To keep all these ponies in check, the GT-R50 will also gain a new Bilstein suspension system and an upgraded set of Brembo brakes.
So, just how many of these special GT-R50s will be available? Just as its name implies, there will only be 50. And each one will set you back around €900,000 ($1,056,195). No, you can't just roll into Nissan of Bradenton and order this rig. You have to register your interest online and hope you get chosen.
If this GT-R is out of your budget, you can check out our online inventory to see if we have one that suits you in stock. If not, we can always order a fresh one for you.
Join the Conversation
Comments
comments